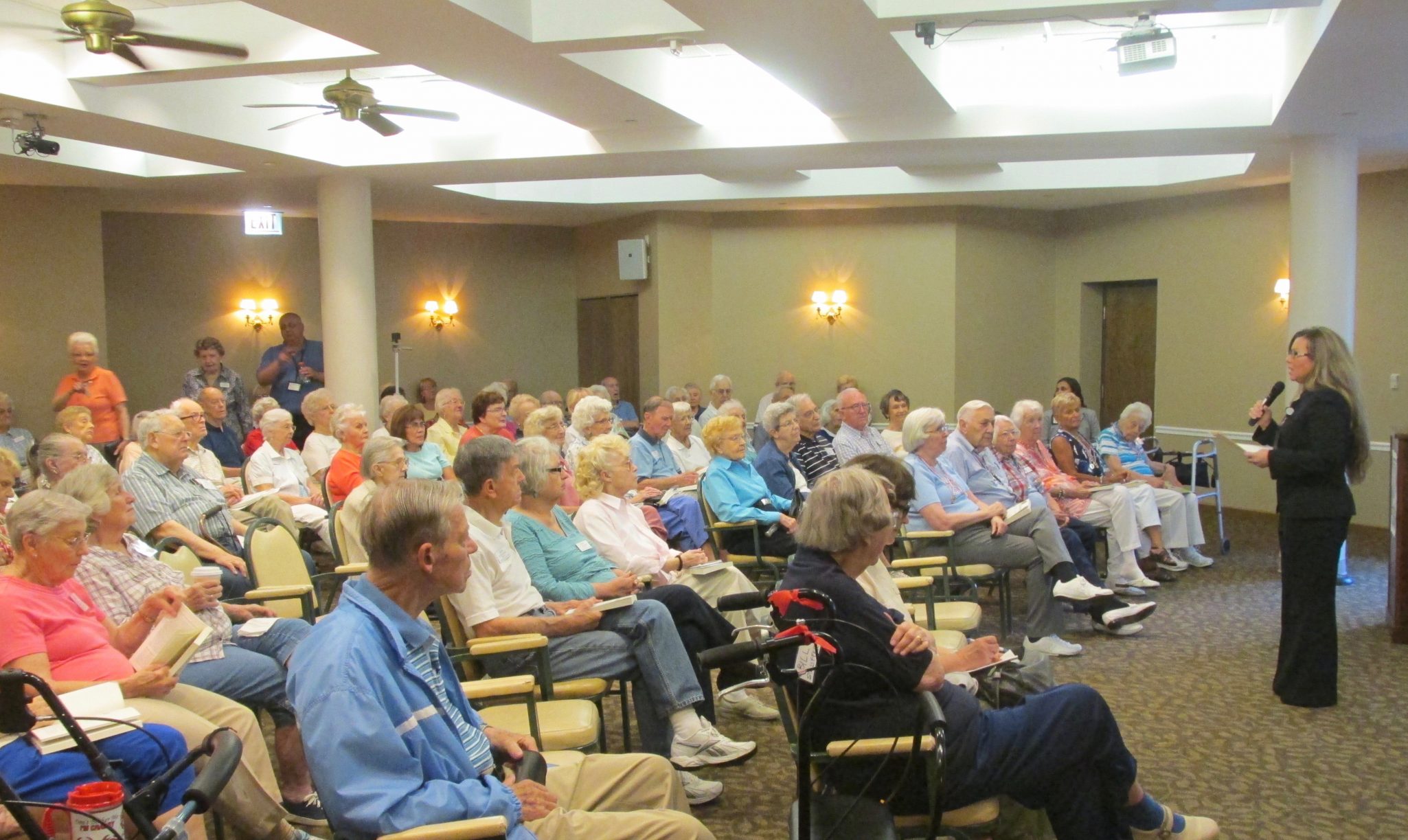 Oak Trace Announces Launch of Masterpiece Living
Oak Trace announced the launch of a time-tested, proven aging initiative known as Masterpiece Living®. The community kicked off the research-based approach to expand its commitment to offering seniors an active and engaged lifestyle, in addition to the benefits of the Life Care cost management plan.
Masterpiece Living has invested more than 14 years in the research, study and development of individuals' passions related to four specific components of wellness: physical, intellectual, spiritual and social. It's based on research from the MacArthur Foundation Study, which claims that 70% of how we age is determined by our lifestyle, versus only 30% determined by genetics.
Residents who take part in the Masterpiece Living initiative begin by taking a detailed survey known as a "Lifestyle Review." The review is a quantitative scoring system to measure their current level of passion and participation in each of the four wellness components, as well as their progress going forward.
At the kickoff event, residents took part in a hands-on wellness review. Dr. Roger Landry, the president of Masterpiece Living, spoke about the research behind the unique approach, the benefits he's seen over the years, and impacts on the health of older adults. He also signed copies of his book Life Long, Die Short, for the packed room of attendees.
Events like this one are held on a regular basis for residents at Oak Trace. Visit our Events page for upcoming opportunities and to learn more about the lifestyle and services offered at Oak Trace.